Which solution for your digital transformation?
Involved in more than 200 industrial digital transformation projects over the last few years, Creative IT would like to share its experience with you in order to carry out your own project and allow you to benefit from it as soon as possible.
We are talking about digital transformation since it is the whole activity of a company that is impacted with in-depth changes, which can go from a modification of the organization to the establishment of a new business model.
The technologies and the ecosystem that accompany these changes (towards factory 4.0) have now reached maturity, allowing us to better respond to the needs of manufacturers by guaranteeing the success of their project.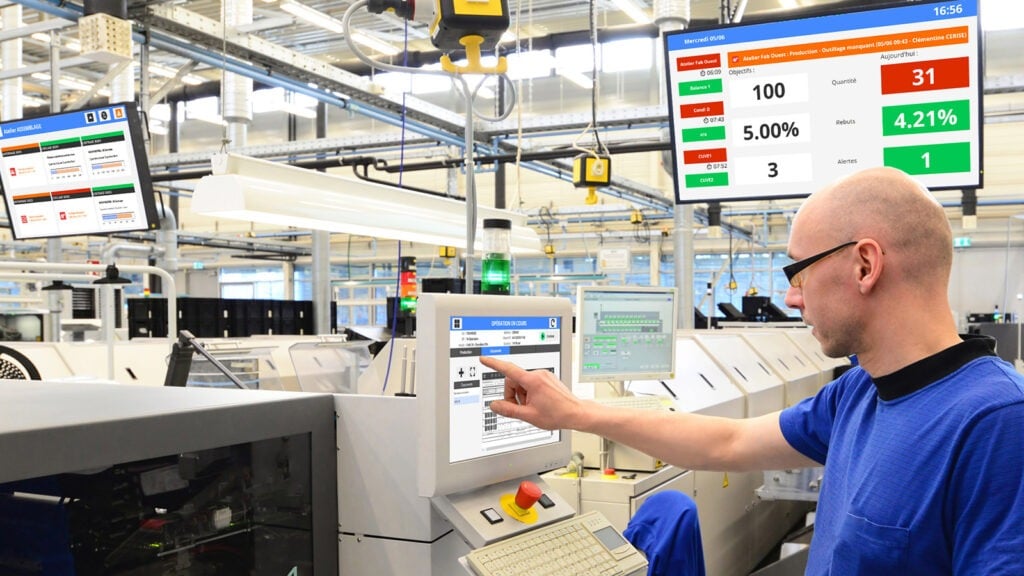 Why choose qubes for your digital transformation ?

A ready-to-use solution !
Get started quickly with the out-of-the-box modules of the Qubes range.
the essential functions of the M.E.S. configured by retaining the good practices of industrial companies: monitoring of OF in the workshop, OEE, quality controls on line, factory logistics.
adapted industrial equipment: workshop operator station, industrial mobile terminals, machine data acquisition box
Simply start with proven support and methodology: you are operational in less than 3 months.

Short-term and measurable improvement in your industrial performance
Unbeatable value for money for a fast return on investment (R.O.I.)
Immediate gains on your productivity and your first dashboards from the 1st month of production
A secure start : no waste of time, no unnecessarily complex approach, let's get to the point to move your business forward!

A proven methodology
A first on-site intervention to organize the project
20%
1 month to install the equipment, to prepare your technical data
40%
A second on-site intervention to start the pilot line
60%
A fortnight to follow this start
80%
A final on-site intervention for the deployment of all lines
100%
Scoping study of your digital transformation project
Properly frame your MES project
Our expert consultants work alongside you with a proven methodology for an efficient and fast framing of your project in the service of improving your industrial performance. By opting for a scoping study with our teams, you are able to know why and how to approach the digital transformation of your workshops: study of your industrial flows and the functional scope envisaged, the number of production sites to be covered, management of remote sites, availability of applications, integration with management IT, distribution of PLM, ERP, MES, supervision roles… so many subjects that can be treated during this framing phase.
Dedicated consultants
All our consultants have proven experience in the industry, bringing their expertise to the service of the requirements of your businesses.

No commitment
This study aims to support you in setting up your project and is accompanied by assistance in writing your specifications.

Fast and efficient
Hierarchy of needs, answer to your questions about the connected factory, identification of the necessary resources, budget approach, retro-planning of actions, support strategy.

Taking a step back
By working on the resolution of your problems, we will help you to highlight
problems inherent in those mentioned: availability of the production monitoring application, integration with the ERP, management of remote sites, etc.

Available
At the end of the study, we put together an analysis document of your needs, as well as a simulation document of ROI of your project.
Digital transformation : Factory pilot
Qubes Factory PILOT is designed to facilitate the start of the digital transformation of workshops. It allows a quick implementation of a simple real-time monitoring of OF and to manage alerts at the workstation.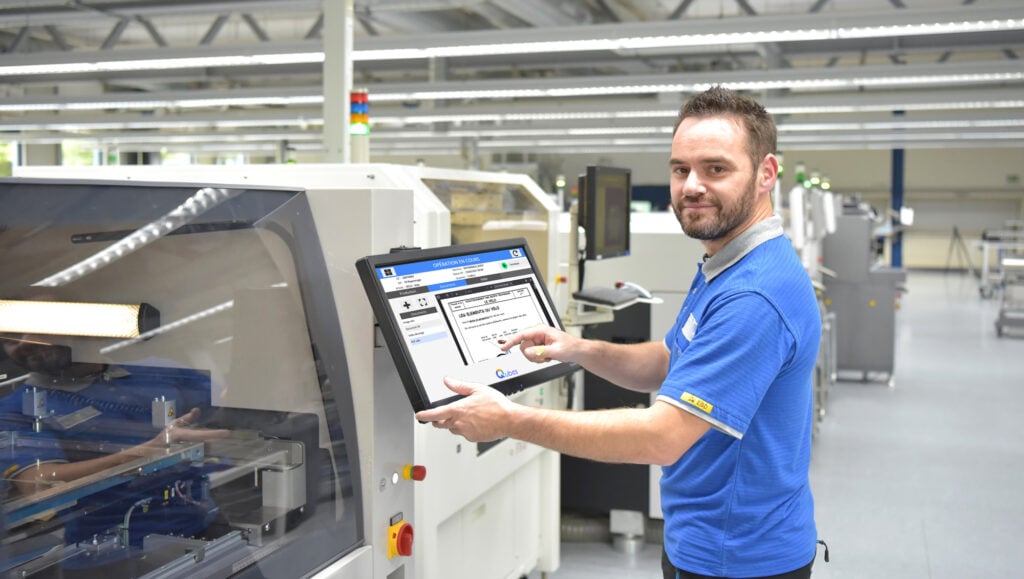 Succeed in your digitalization !
Factory PILOT allows a gradual digital transition, motivating for users who quickly perceive the gains in ergonomics, precision, input time, productive discernment, facilitated communication …
Robust architecture for machine connection
Real-time performance indicators
Immediate improvement in productivity
Introduction to M.E.S. with visual management
Digital Transformation : Quality Control
The Qubes application platform has a quality control module and offers a fully web interface for users in the workshop or quality laboratory.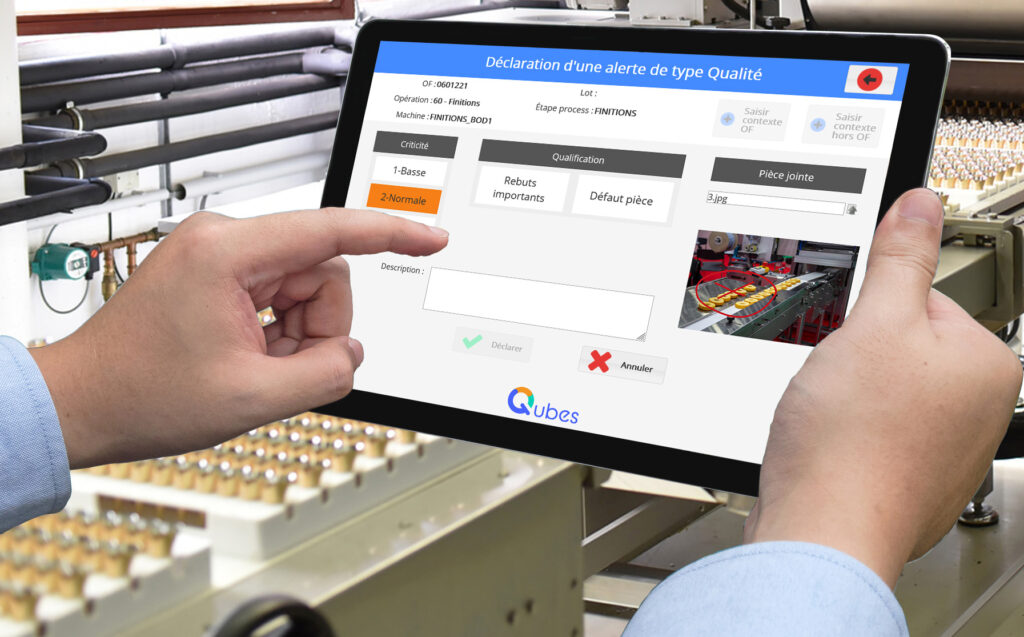 Get started quickly !
You have the possibility to start a 1st step
You have the possibility to start a 1st functional step (non-blocking quality control in
production + tablets / multimedia optional) on a pilot line at a lower cost. The main challenge is to be able to evaluate the real gains,
and you will then have the option to extend the application across all lines and then gradually add new modules to your existing application. Simple, economical and scalable !
Reliability of the control plane
Improve the quality of products delivered to your customers
Reliability of quality controls on line
Real-time alerts in case of drift
OEE
Qubes allows you to have real-time industrial performance indicators such as OEE : Synthetic Rate of Return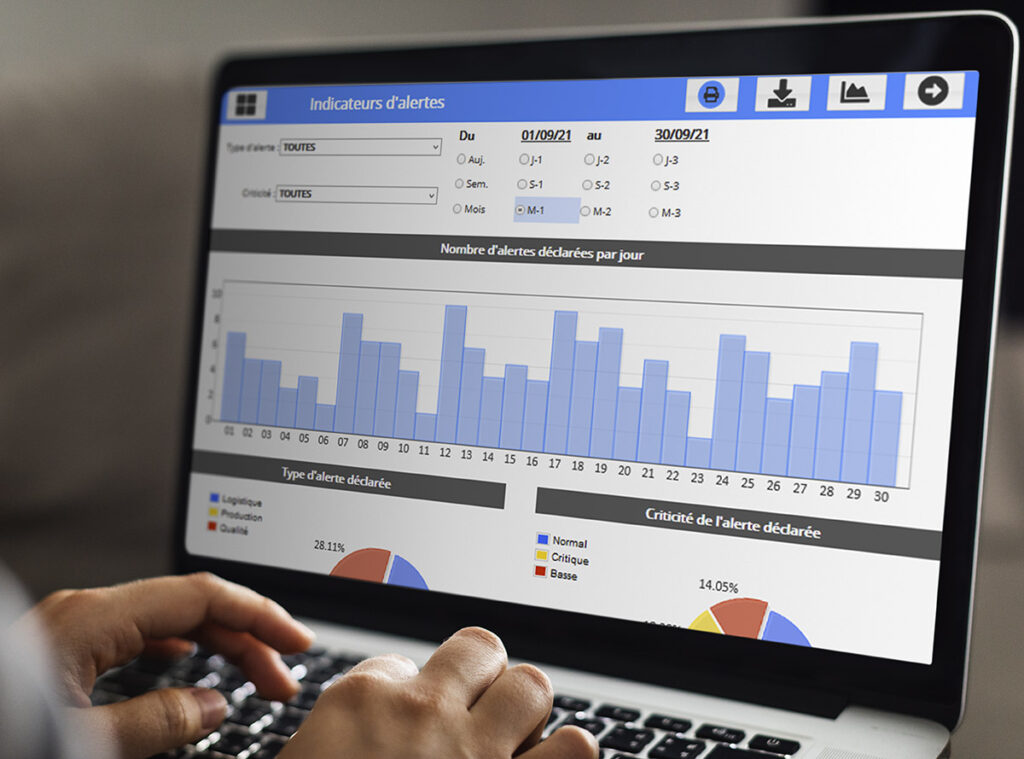 Measured performance gains!
Qubes improves the accessibility, control and monitoring of OEE. Beyond the OEE, the ROI of the MES project is directly calculable by taking
counts direct and indirect gains. Learn more:
Real-time view of each OF – Advances / delays
Reliability of information from workshops
Deviations from range times
Ergonomics for operators
ERP & Process
The ERP module of the QUBES platform facilitates the continuous improvement of processes and communications by giving real-time access to documented, up-to-date, scalable and traced information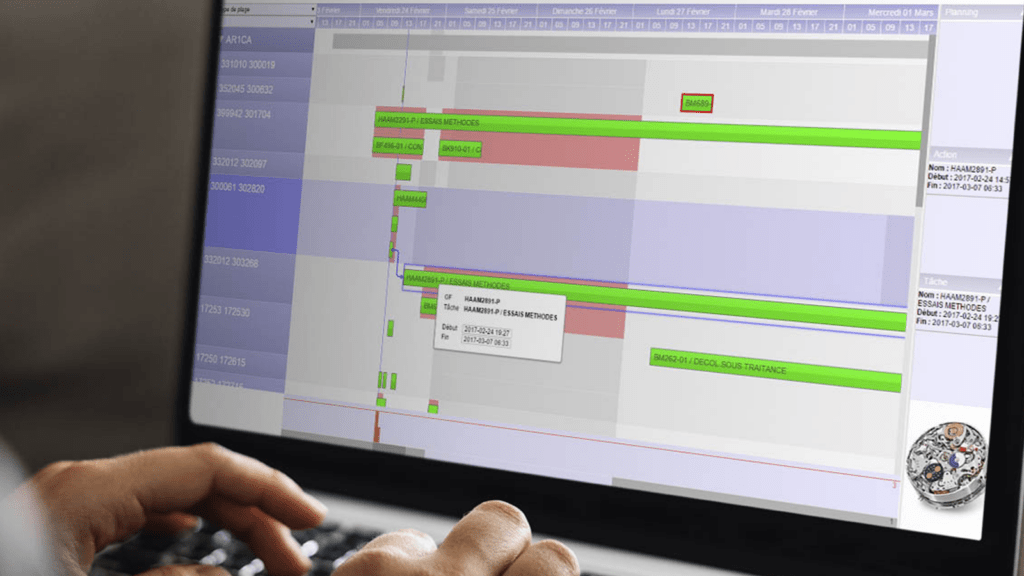 For a useful dematerialization !
A
With Qubes, the ability to view, share, modify and protect
your production processes and follow-ups are multiplied.
Real-time information
Read Receipts
Document archiving
Secure Communications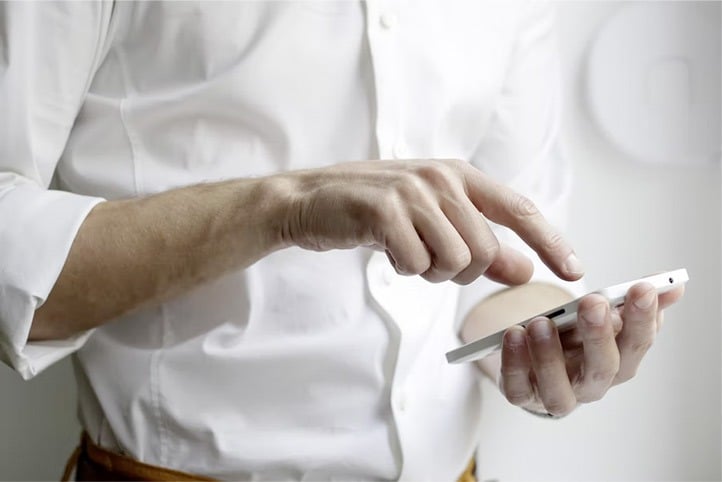 Request a demo of qubes