Creative IT, a PRECIA MOLEN company
Creative IT, editor and integrator of the MES software Qubes, joined in 2021 the PRECIA MOLEN group, French designer and manufacturer of weighing solutions of international dimension. Creative IT is the subsidiary specialized in Industry 4.0 solutions of PRECIA MOLEN group. Creative IT is 80% owned by PRECIA MOLEN and 20% by the Creative IT management team.
A strategic shift in the use of data for PRECIA MOLEN
PRECIA MOLEN has taken the turn of the value of data by offering new digital services around its products (weighbridges, weighing platforms, checkweighers, etc.). This is a strategic evolution that machine and production equipment manufacturers are preparing, encouraged by professional unions such as the FIM (Federations of Mechanical Industries) or the SYMOP (Syndicat des Machines et Technologies de Production).
Our strategic vision is to support manufacturers in controlling their operational processes, not only with weighing systems, which are PRECIA MOLEN's original core business, but also with digital tools that collect and analyze process data to improve industrial performance

All this will be done in a logic of openness to international communication standards such as OPC, MQTT, IO-Link. Our logic is not at all to design proprietary systems to constrain industrialists in their choice of hardware and software.

Creative IT becomes the bridgehead of the PRECIA MOLEN group in its approach to Industry 4.0 with MES, Industrial IoT, Augmented Reality, Artificial Intelligence and Industrial Big Data offerings. Creative IT was the first company to offer an MES solution in SaaS mode. This dynamic of innovation continues and will remain the trademark of Creative IT.

René Colombel, Chairman of the Board PRECIA MOLEN

Growth Prospects for Creative IT in an Intense Digital Industry Transformation
The merger with PRECIA MOLEN also opens up new prospects for Creative IT, both in terms of commercial development (France and worldwide) and the co-development of new vertical solutions in sectors where PRECIA MOLEN has a strong presence (environment, extraction, energy, agribusiness, etc.).
Creative IT retains its marketing strategy, sales policy, management team and all the elements that have led to the current success of Creative IT and the Qubes solution. It is in this continuity that the Creative IT teams continue to be committed to the satisfaction of current customers and partners.

Hervé Guerrin, CEO of Creative IT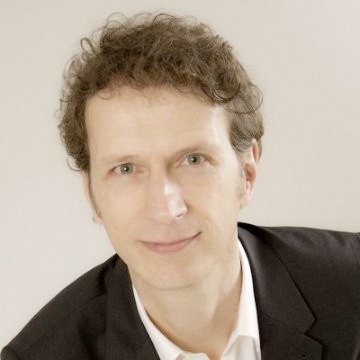 Creative IT continues to expand in its current markets, including industrial sectors that are less familiar with weighing systems, such as mechanics, electronics and plastics, where the Qubes solution has had numerous customer successes.

The management team of PRECIA MOLEN
For more information on this merger and to share our medium and long term vision, we invite you to meet the Creative IT management team and your Creative IT sales contact.
About Creative IT:
Founded in 1998, Creative IT develops innovative software solutions around Qubes, MES software for monitoring production activities and measuring shop floor performance in real time.
Our promise: a solution that adapts to your processes and not the other way around !
Qubes has become in 20 years a reference software in the industry: it allows today more than 500 factories to improve their industrial performance and to trace their products and processes with rigor, it is used in several engineering schools to illustrate the tools of production management, it represents the French know-how of the software within the connected factory of Global Industrie.
About Precia Molen Group:
The Precia Molen group designs, manufactures, sells, installs, maintains and verifies industrial and commercial static weighing and continuous weighing and dosing instruments. These solutions are intended for both heavy industry (mines, quarries, iron and steel, energy, environment, etc.) and light industry (food processing, chemicals, transport and logistics, etc.), as well as for public authorities (postal services, local authorities, etc.). From design to maintenance, the Precia-Molen Group covers all the needs of professionals in the field of weighing. Precia-Molen is present on all five continents, through 21 sales and service subsidiaries and a vast network of agents. It has nine production sites (France, the Netherlands, India, the United Kingdom, Morocco, Australia, Poland and Lithuania) and three assembly sites (Brazil, USA, Malaysia). The Group has a dynamic innovation policy and has been awarded the "Entreprise Innovante" label by Oseo. Precia Molen is listed in compartment C of NYSE-Euronext Paris (ISIN code FR0000060832 – Mnemo: PREC).
More information on : www.preciamolen.com